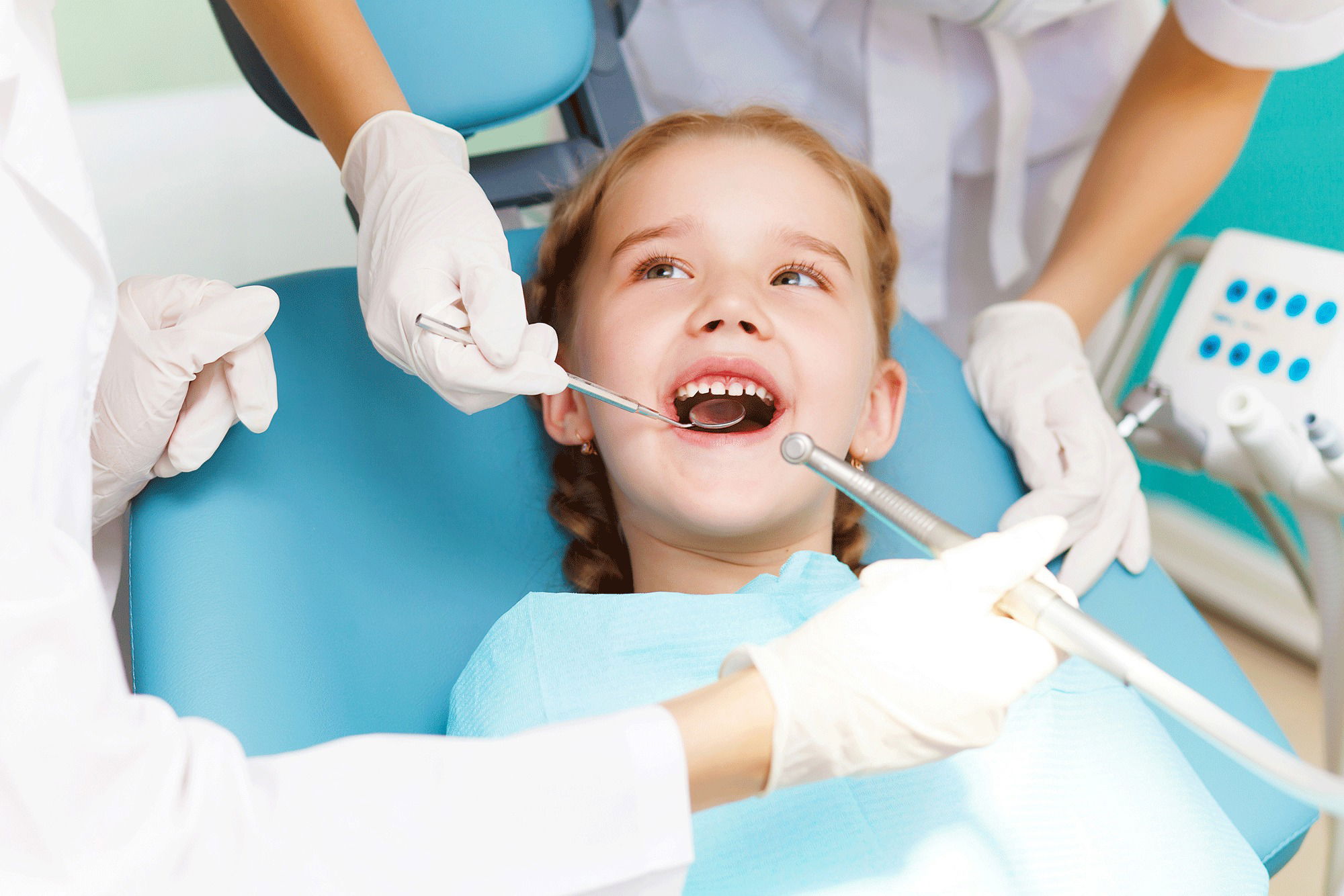 Children's Dentistry
Kids are the future of our country and it's important that they learn how to take proper care of their teeth. From that very first tooth to the day they need braces, we are here to provide all of their dental care needs with the utmost professionalism. We teach children about their teeth and how important it is that they brush and floss daily to keep them healthy. We know that kids are active and accidents will happen so we also offer emergency dentistry in the event it is needed. We also offer whitening services and can replace a lost or missing tooth quickly and permanently.
At what age should my child see the dentist?
Your child should come to see Dr. Yamamoto around the time they turn three years old. You can bring them in earlier if you have questions about developing teeth, but otherwise you can schedule an appointment right around their third birthday. We like to start educating them about their teeth early on before they start having tooth problems.
The first time they visit we like to give them a tour and show them the "big chair" and what the instruments look like that the doctor uses. We explain everything in an easy-to-understand way because we want your child to feel comfortable and not be afraid to come to the dentist's office–now and in the future. We will give them a cleaning and show them proper brushing techniques to start them off on the right foot.
We know that kids who are afraid of the dentist will avoid going when they are older and that can lead to a history of dental problems. We try to make dental visits fun for kids and show them that there is nothing to be afraid of because we want them to avoid a future full of toothaches and root canals by getting the right care for their teeth.
When your child is a little older and in school, we may recommend more services such as fluoride treatments and sealants for their teeth. These treatments help seal and protect their teeth, making them less prone to cavities and tooth decay. We can also advise you on protective equipment for kids who are active in sports. The right mouth guard helps prevent injuries.
If you are currently a patient of Dr. Yamamoto's, you are welcome to bring your child in with you to your appointments so they can see that mommy and daddy come to the same place and it isn't as scary as they may have thought. Building important relationships is good for them as they grow and become little people. Dr. Yamamoto is famous for using a Kermit the Frog puppet to provide children with a fun and positive experience at the dental office.
Pediatric Dentistry in Fairbanks, AK
Our children are our world and the future generation. As loving parents, we want to give our kids the best start in life to help them be successful. One of the best ways to accomplish this goal is by getting them in the routine of regular tooth brushing and dentist visits. Teach them to care for their teeth properly and enjoy their sweet smiles for years to come.
Children often experience anxiety about going to the dentist, but Dr. Yamamoto offers dental care for children of all ages and offers pain-free treatment to ensure that they will come back for their regular visits without fear or anxiety. At our Fairbanks office, we are child dental specialists and will make sure your child is comfortable and feels at ease with their treatment.
Just like adults, kids avoid situations in which they feel anxious or afraid. We don't want anyone to neglect their oral health due to fear. Modern dentistry offers pain-free treatment and long-term solutions for dental problems. Call and schedule an appointment with our office to discuss the treatment options that may be right for you and your family.
We recommend bringing your two- or three-year-old with you during your dental exam. After seeing you in the chair, we will let the child "ride" in the chair. If we can, we can do a cursory exam to see if there are any major problems. We want to make this first visit a positive and fun experience for the child. Dr. Yamamoto will know if we can successfully treat any obvious dental needs or if we need to refer you and your child to a specialist at that time. We can treat well over 90% of the children who visit our office.
Our Services
Children who develop good oral health habits early in life will have fewer problems with their teeth when they are older. Even baby teeth growing in need proper care to ensure that the mouth and gums are healthy when the permanent teeth start coming in. Many parents don't think about dental care for toddlers and preschoolers because their baby teeth will fall out eventually, making room for their molars later. But preventing tooth decay is an important step to making sure the permanent teeth are healthy by taking care of the temporary ones kids have now. Fluoride treatments and dental sealants help prevent bacteria and germs from causing tooth decay in healthy teeth.
Dental visits for young children include monitoring their bite patterns, cleaning teeth, and watching for the early signs of any cavities to prevent them from causing damage to the teeth. Our dentistry services are designed for children according to their individual needs. We strive to make their visits enjoyable and something they look forward to doing.
Children's Dental Services
Regular cleanings and exams
Preventative dental care
Fluoride treatments to strengthen tooth enamel
Dental sealants to prevent acids from bacteria that damage teeth
Dental fillings
Emergency treatments
Best Pediatric Dentist in Fairbanks, AK
The children of Alaska enjoy good oral health because they have a dentist who cares about their health and teaches them to take care of their teeth. If you are looking for a good pediatric dentist in Fairbanks, give Dr. Brian Yamamoto a call. He specializes in pediatric dentistry, and kids love him.
Our office delivers professional dental services customized to the needs of our patients. If you need a crown, bridge, or full set of dentures, come see us. If you need affordable dental care for your children, make an appointment for the whole family.
We would love to be your family dentist and take care of all your dental needs. For a more complete overview of what we do, call us and make an appointment today for a consultation with Dr. Yamamoto.